Summer, 2023
The FEWSION™ Annual Conference brings together leaders in the field to vision and coordinate strategies and projects that build resilient, diverse, and secure supply chains.
This 3-day Conference is focused on innovative networking and partnership to drive research and application of data visualization tools for the future. The conference takes place in the cool mountain town of Flagstaff, Arizona. Flagstaff is the gateway to the Grand Canyon, and the conference includes networking excursions in Flagstaff and Sedona.
Agenda
Day 1: Keynotes with leaders in the field, lightning talks and demonstrations of current research, and networking opportunities with a chance to explore one of Flagstaff's many historic and cultural attractions in the evening.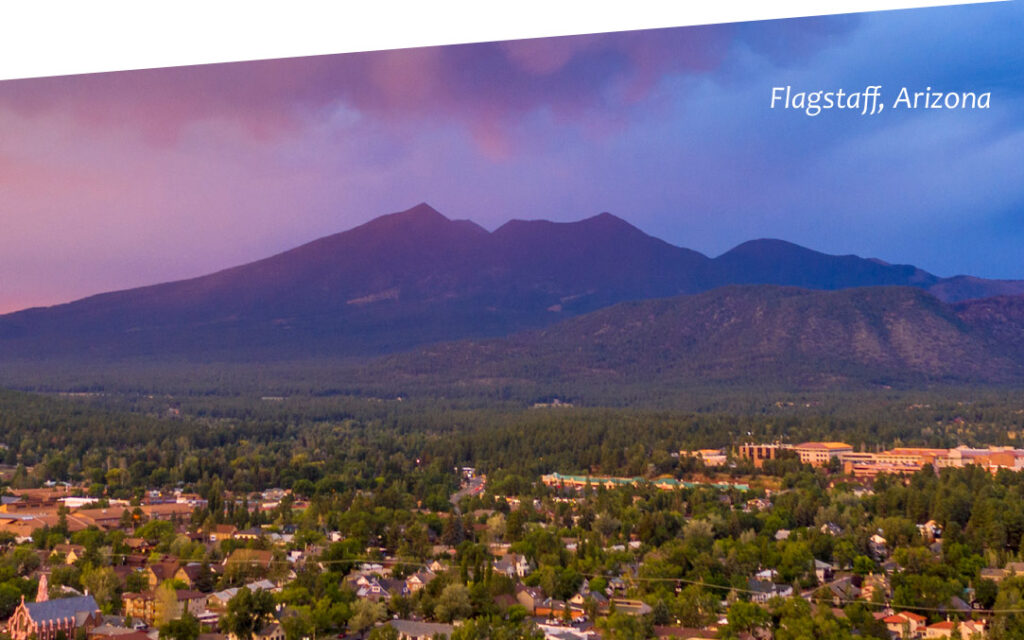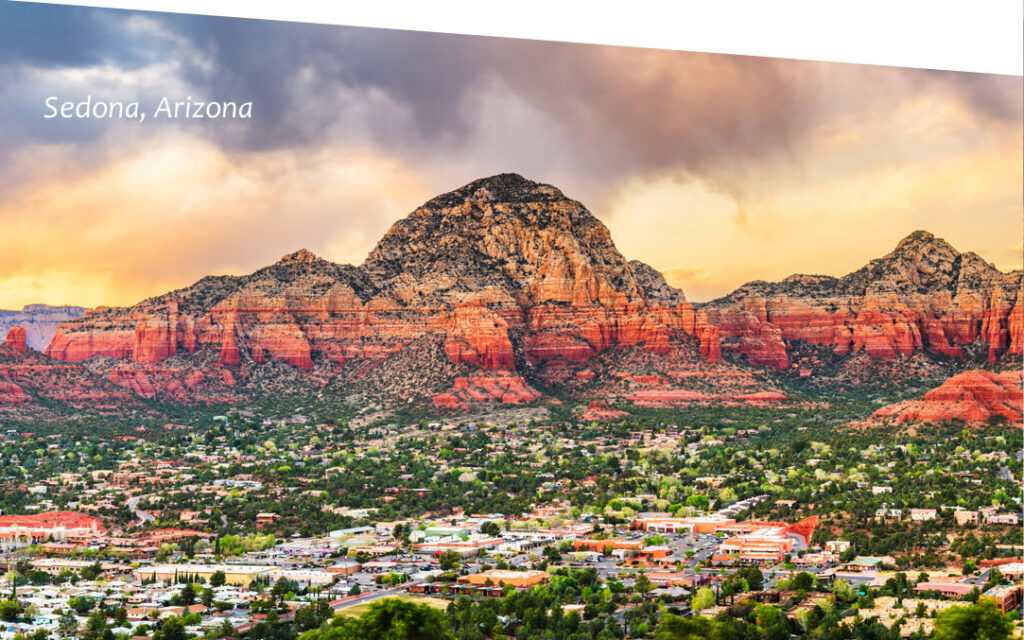 Day 2: Experience the food and landscape of the Southwest through outdoor adventures, teambuilding, and networking in Sedona, Arizona.
Day 3: Identify meaningful connections and opportunities to converge work and research to transform the resilient management of resources locally, nationally, and globally.
FEWSION™ Fosters Collaboration for Building Resilient Supply Chains
"The United States needs resilient, diverse, and secure supply chains to ensure our economic prosperity and national security. Resilient American supply chains will revitalize and rebuild domestic manufacturing capacity, maintain America's competitive edge in research and development, and create well-paying jobs. They will also support small businesses, promote prosperity, advance the fight against climate change, and encourage economic growth in communities of color and economically distressed areas."

– Executive Order 14017 of February 24, 2021
The FEWSION™ Annual Conference is designed to meet this call for action by bringing together professionals looking to build partnerships to address the critical need for development of resilient supply chains that ensure economic prosperity, national security, resilience to disasters, advance the fight against climate change, and bolster the resilience and strength of local communities, the nation, and beyond.
Who the FEWSION™ Conference is for
Professionals interested in Regional Policy and Planning informed by data-driven discussion and data visualization.
National Security Staff and Reserve Officer Training Corps (ROTC) Representatives
University Instructors and Graduate Students
Emergency Management and Department of Homeland Security Faculty and Practitioners
Non-profit Organizations and Business Representatives
Local Government Sustainability and Planning Officials
Citizens Leaders and Elected Officials
Leaders and practitioners interested in Transdisciplinary and Multidisciplinary Research, Systems Thinking, Sustainable Regional Systems, Participatory and Community-Based projects, and fields linked to Supply Chain resilience, and the Food-Energy-Water Nexus.
Professional Alignment:
Digital Badge: Upon completion, participants are recognized as FEWSION Research and Development Partners.
Teachers: Professional Seat Hour Certificate: Upon completion, participants receive a certificate recognizing 24 seat hours of professional development.
Emergency Managers, VOAD, and CERT representatives: Content is aligned with the FEMA Community Resilience Guide, applicable to event and community scenario planning events, and is entering a process of review with the Emergency Management Institute (EMI)
Cost: $2,750 per participant
This training opportunity is being offered at cost and provides the opportunity to leverage networking and partnership for growing this community of professionals for the future. This cost includes a copy of the F4R Training Manual, Conference SWAG, breakfast, lunch, coffee, and networking excursions.
The cost does not include travel or lodging.
How to Sign Up
Space is limited!
---
Event Policies
Format: In-person, following community and University COVID guidelines.
Travel: Participants are responsible for travel and lodging arrangements.
Extenuating Circumstances and Minimum Enrollment Requirement:
Northern Arizona continues to experience effects of events beyond the university's control, such as the COVID pandemic, wildfires, and increasing travel costs. While plans are in place to ensure safety of participants, there is a chance that the conference could be postponed. Additionally, the FEWSION Annual Conference is designed to be a group environment that provides the opportunity to develop research, product concepts, and funding initiatives. If a minimum enrollment number is not met, the conference will be postponed to a later date and a full refund issued.
With these factors in mind, we highly recommend that anyone signing up for the conference purchase travel insurance and refundable tickets.
Cancellation and Refund Policy:
If the event is canceled by NAU due to unforeseen circumstances, full refunds for the workshop cost will be made. However; NAU is unable to refund any travel, food, or lodging costs. Unforeseen circumstances are defined as situations in which the NAU is unable or prevented from continuation. Examples of such circumstances can include but are not limited to, inclement weather or other natural disasters, pandemic closures, low enrollment, etc.