Help Map, Study, and Improve Your Community's Food, Energy, and Water Systems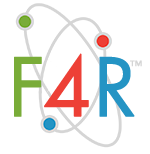 The FEWSION for Community Resilience Network (F4R™, F4R Network™) was founded in 2018. F4R™ is based on the findings of the NSF-funded "PLACE4FEWS" project, a supplement to the FEWSION project. F4R™ is reaching out to your community to start a data-driven conversation around your Energy, Food, and Water Systems.
We all depend on these "lifeline" resources for our health and security, in our daily lives, during emergencies, and for the future development of our community. Yet most Americans do not know where these resources come from, do not have a strong relationship with the people who provide them, and do not understand the benefits of, or threats to, these systems.
The F4R Network™ is a national organization that builds community-based resilience conversations emphasizing food energy and water supply chains.
You are invited to participate as a volunteer, local coordinator, or stakeholder! Contact the F4R Network™ national office for general communication by using the contact page.