Help Map and Identify Local Food, Energy, and Water Systems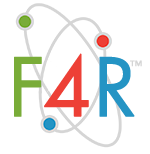 FEWSION for Community Resilience Network™ (F4R) is working to Improve Community Resilience

FEWSION for Community Resilience (F4R™) is the process and its tools that have emerged from the first cycle of the 2018 pilot program called PLACE4FEWS.
With funding from a National Science Foundation grant, we are reaching out to our community to map and to dialogue about our Energy, Food, and Water Systems (FEWS) in 2019.
We all depend on these "lifeline" resources for our health and security, in our daily lives, during emergencies, and in the future development of our community. Yet most Americans do not know where these resources come from, cannot identify who provides them, and do not understand the benefits of, or threats to, these systems.