Help Map, Study, and Improve Your Community's Food, Energy, and Water Systems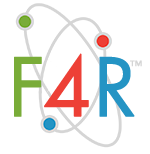 The FEWSION for Community Resilience Network (F4R™, F4R Network™) was founded in 2018. F4R™ is based on the findings of the NSF-funded "PLACE4FEWS" project, a supplement to the FEWSION project. F4R™ is reaching out to your community to start a data-driven conversation around your Energy, Food, and Water Systems.
We all depend on these "lifeline" resources for our health and security, in our daily lives, during emergencies, and for the future development of our community. Yet most Americans do not know where these resources come from, do not have a strong relationship with the people who provide them, and do not understand the benefits of, or threats to, these systems.
The F4R Network™ is a national organization that builds community-based resilience conversations emphasizing food energy and water supply chains.
You are invited to participate as a volunteer, local coordinator, or stakeholder! Contact the F4R Network™ national office for general communication by using the contact page.
What does F4R™ look like?
Citizen Scientists and Volunteers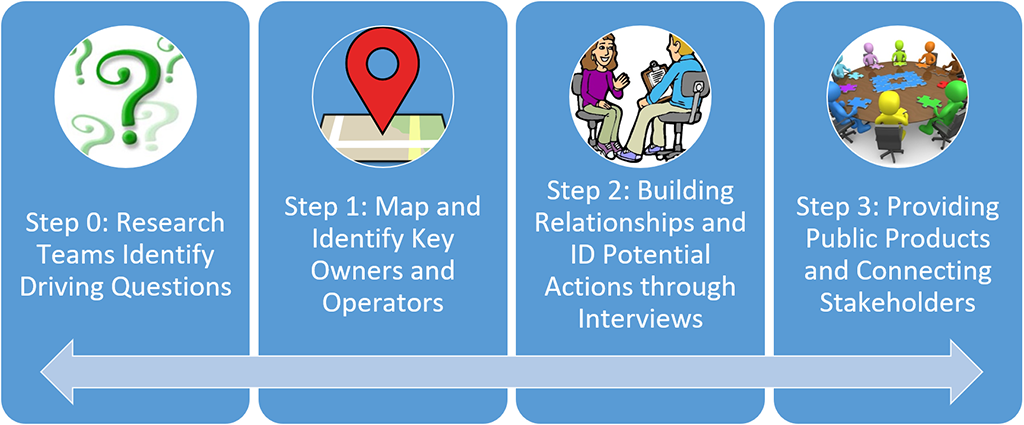 The F4R™ Participatory Curriculum Process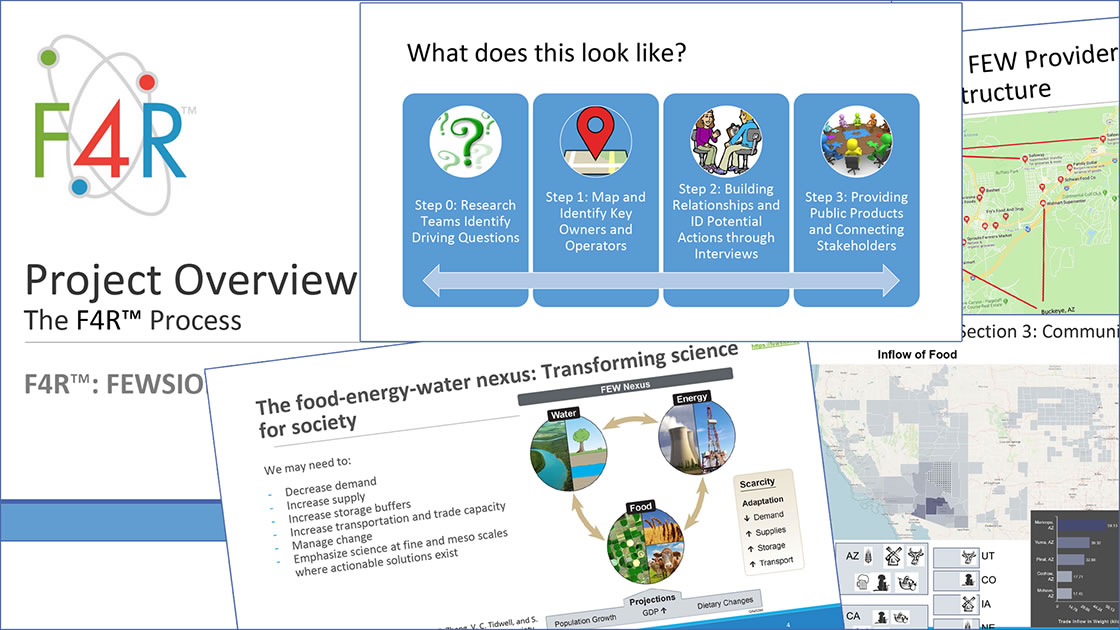 What kind of data is being collected?
We seek to identify which companies, nonprofits, utilities, and public agencies that are providers and stakeholders in our community's food, energy, and water systems. We are also trying to identify the major infrastructures, sources, suppliers, routes, transit modes, and distribution systems for these resources including the "last mile" where wholesale suppliers distribute resources to retail customers.
This information provides opportunities for key stakeholders to be included in conversations about positive change.
We are not collecting sensitive private information or trade secrets from companies, individually identifiable information about people, or protected critical infrastructure information, so we will make a reasonable attempt to avoid collecting this data.
The Founding F4R™ Cohort in Flagstaff, Arizona
Learn more about the Flagstaff effort for F4R™ HERE.
Contact the F4R™-Flagstaff facilitator of this project, Sean Ryan at the Center for Science Teaching and Learning, Northern Arizona University at Sean.Ryan@nau.edu or 928.523.0990.
Go HERE for a sneak preview of the Flagstaff Connections interactive map.
---
PLACE4FEWS project is a Public Service of Northern Arizona University, a partnership between the Center for Science Teaching and Learning and the School of Informatics, Computing, and Cyber Systems (SICCS) as a supplement to the FEWSION project, led by SICCS professor Benjamin Ruddell.
Funding is provided under National Science Foundation Grant ACI-1639529 to recruit citizen scientists to actively map and study local community food, energy, and water systems (FEWS) for the Flagstaff area (PLACE4FEWS project, FEWSION supplement). The findings and opinions are those of the researchers, and not necessarily the sponsors.