Working to Improve Community Resilience: Calling All Volunteers Interested in Mapping Flagstaff's Food, Energy, and Water System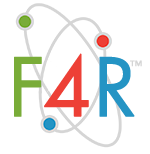 NAU Researchers are seeking citizen volunteers who would like to contribute to cutting-edge research in food, energy and water systems, community sustainability and emergency management of supplies.
The project is a partnership between the Center for Science Teaching and Learning and the School of Informatics, Computing, and Cyber Systems (SICCS) as a supplement to the FEWSION project, led by SICCS professor Benjamin Ruddell. The National Science Foundation provided NAU with a $463,000 grant to recruit citizen scientists to actively map and study local community food, energy, and water systems (FEWS) for the Flagstaff area (PLACE4FEWS project).
FEWSION for Community Resilience (F4R) is designed to engage citizens in learning about, mapping, and engaging others in understanding the source-to-consumer pipeline of Food, Energy, and Water. This pipeline is critical—more critical than most people realize until it's disrupted by natural disasters, winter weather or scarcity. Knowing where important resources like food, water and energy come from and how they get here will help plan for those disruptions.
In 2018, a first cohort of citizen volunteers and NAU students provided critical insight into the content and data collection methods while initiating conversations and contacts with representatives of the food, energy, and water sectors of the Flagstaff area. This led to the F4R Process.
According to local F4R coordinator, Sean Ryan, "Cohort 1 really helped us to slim down and refine the process and the content that may be most meaningful for communities like Flagstaff when engaging in a citizen-driven process to map FEW Systems. By engaging in this project citizens will have the opportunity to map and learn about their personal FEWS, Flagstaff Community FEWS, and in what ways the community depends upon, or is linked to critical FEWS resources across the nation."
All residents 18 years of age and older can participate in this unique project by helping provide answers to commonly asked questions: "Where does my food come from?" "How could we best restore resources in the case of an emergency?" or "What are sustainable choices we could make as a community?"
No special skills are required. Flagstaff area residents who work in the food, energy and water system fields are encouraged to apply (i.e. grocers, utility operators, drivers, emergency responders), as are elected and unelected public officials and staff, college students, and citizens with an interest in food, energy, water, and improving community resilience. Some roles and tasks will be enhanced if individuals have skills in one or more of the following areas: open-source research, data entry, GIS, community engagement, conducting interviews, writing and presenting information to multiple audiences, research in FEWS, and development of business or community policies.
Participants will spend an estimated average of 80 hours over the course of the next 6 months in training workshops, meetings, data collection, and providing project feedback. Participants will have an opportunity to engage in networking and interview activities with community members and FEWS stakeholders. See the Spring 2019 Schedule Here.
To apply complete the F4R application form.
For questions about F4R in Flagstaff, please contact the local coordinator Sean Ryan at Sean.Ryan@nau.edu / (928) 523-0990. 
The deadline to apply for the Spring 2019 Flagstaff cohort is January 30th 2019. A welcome and orientation session will be held at the NAU Science and Health Building Room 513 from 5:45-7:30 PM on January 30th 2019. If you miss the deadline, please contact the coordinator to inquire about joining late or getting on the waiting list.
Additional Information and News:
Podcasts and Other Educational Resources: https://fewsion.us/education/